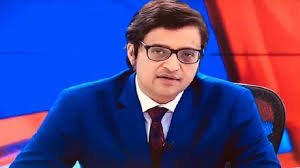 Arnab Goswami arrested by Mumbai police on Wednesday morning 4th Nov 2020. He is Arrested due to an old case of suicide by mother and his sone a 53-year-old interior designer Nayik and his mother marked blame in the suicide note that Arnab Goswami The editor in chief of the Republic Tv has not paid their 5.4 crore.
Republic TV reported around 10 policemen entered Arnab's house and "pushed and heckled Arnab demanding he come out." Arnab also blamed that they assaulted him physically.
Under which section Arnab Goswami Is Arrested
He is arrested under section Section 306 and Section 34 of IPC.
Lets under stand what is section 306
According to this section if a person commits' suicide and their is another person responsible for it then he or she would be liable to fine and also be punished with the imprisonment of not more then 10 years
Is it a planning?
We have to note that a few days ago Mumbai police had given many warnings to Arnab Goswami in some cases mainly in the TRP scam and the investigation was carried on the various officers of the Republic Bharat.
Also, a reporter was arrested while reporting when he went near CM Farmhouse. and was not released by the police for many days. It is seen that for some time the Mumbai police were continuously trying to catch Arnab and finally they reopened the past case of 2018. Arnab Goswami and the Mumbai Police have been at loggerheads over several issues including the Palghar mob lynching of three monks and the Sushant Singh Rajput suicide case.
Mumbai Police Commissioner Param Bir Singh on Tuesday claimed that Arnab was a "hawala operator".
read more about
 Please fill the form mentioned below
FILL THE FORM BELOW TO GET FREE  REGULAR UPDATES