Suresh Raina news- retirement from International cricket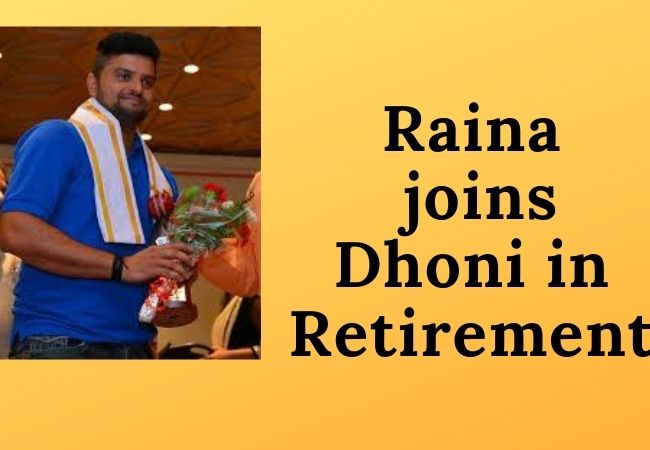 The big news of retirement from Suresh Raina for all cricket fans from all over the world and for all Indians.
Raina wrote on Instagram – It was nothing but lovely playing with you, @mahi7781 . With my heart full of pride, I choose to join you on this journey. Thank you, India. Jai Hind!
Big news Suresh Raina joins dhoni in retirement from international cricket. Suresh Raina followed dhoni in his retirement plan from international cricket. Suresh Raina also announced retirement after dhoni announces his on Saturday.
let's recall the journey of Raina he played 18 Tests, 226 ODIs, and 78 T20 Internationals with nearly 8000 international runs. At, the age of 33 years Raina chooses to retire with dhoni from international cricket.
Both of them will be seen playing IPL in the coming time which is to be held in UAE. Suresh Kumar Raina was born on 27th November 1986 is a former Indian international cricket. He is a left-handed middle-order batsman and an occasional off-spin bowler. He played his last ODI on 17 July 2018 v England. Fans are pouring love to them in different ways.
Source: NDTV
Please fill the form mentioned below
FILL THE FORM BELOW TO GET FREE  REGULAR UPDATES