MS.Dhoni big news Retirement from International Cricket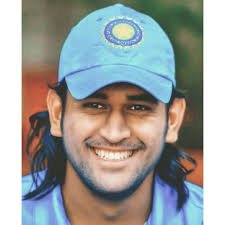 M.S Dhoni ex-captain of Indian cricket team on 15 august 2020 says goodbye to International cricket. MS.Dhoni big news Retirement from International Cricket announced through his Instagram video. What a special day he chooses to announce his retirement.
Dhoni chooses a very special date for his retirement from international cricket  74th Independence day of India. Dhoni has played very well for India. Every Time he delivered his best shot in the field of cricket.
He bought may awards and titles for India. India won three ICC Champions Trophy titles with him at the helm in 2010, 2013 and 2014. Under his captainship, India won the Asian cup two times 1st in 2010 and 2nd time in 2012.
 Dhoni wrote, "Thanks a lot for ur love and support throughout. from 1929 hrs consider me as Retired."MS.Dhoni is currently in Chennai training his squad for upcoming IPL in UAE.
MSD announces his retirement in a video in his Instagram post. Dhoni retirement news from international cricket leaves everyone in surprise. Dhoni was great in all of his roles weather it is of batman or the person behind the Stumps. Not to forget India's best wicket-keeper and best captain.
Virat Kohli says -Every cricketer has to end his journey one day, but still when someone you've gotten to know so closely announces that decision, you feel the emotion much more. What you've done for the country will always remain in everyone's heart……
Sources Instagram handle of MS.Dhoni.
Please fill the form mentioned below
FILL THE FORM BELOW TO GET FREE  REGULAR UPDATES